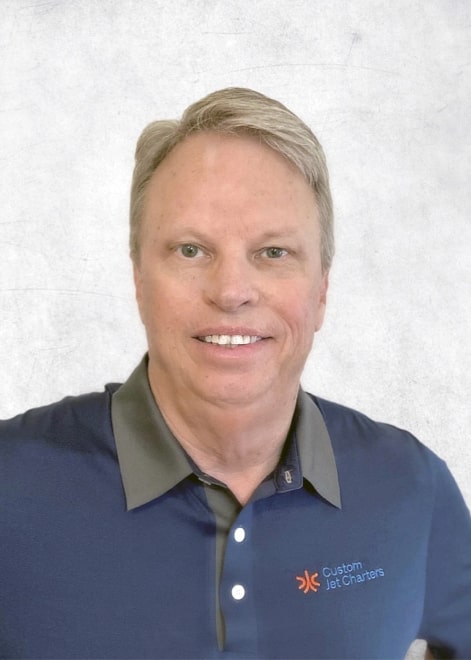 Director of Operations
Marty serves as Custom Jet Charters' Director of Operations and is responsible for the oversight of all the flight operations and adherence to the FAA regulations. Marty was drawn to Custom Jet Charters' mission of providing First Class service to business and recreation travelers with a focus on integrity and safety.
Marty attended the University of Texas in 1984, where he completed studies in Business Management and Mechanical Engineering. Later, he attended Eastfield College where he studied Aviation Management, Safety and Compliance. Marty has been a pilot for over 35 years as well as having worked in corporate aviation management, for the last 20 years.
He began working at Texas Instruments in the Missile Systems and Ordinance Division as a mechanical engineering systems designer and was promoted to a DOD Program Manager. After working 15 years at Texas Instruments, Marty pursued his dream of working as a pilot.
Over the past 20 years he has acquired aircraft type ratings in eight different aircrafts, flown over 9,000 hours in private and charter operations, throughout the world. He has been involved in the management of several large charter operations in the direct oversight of over 130 aircrafts, 300 crew members and over 100 support personnel.
Marty and his wife Barbara have been married for 43 years and have two daughters, Stephanie and Kelly, along with six grandchildren, living in Orlando, FL and Atlanta, GA.