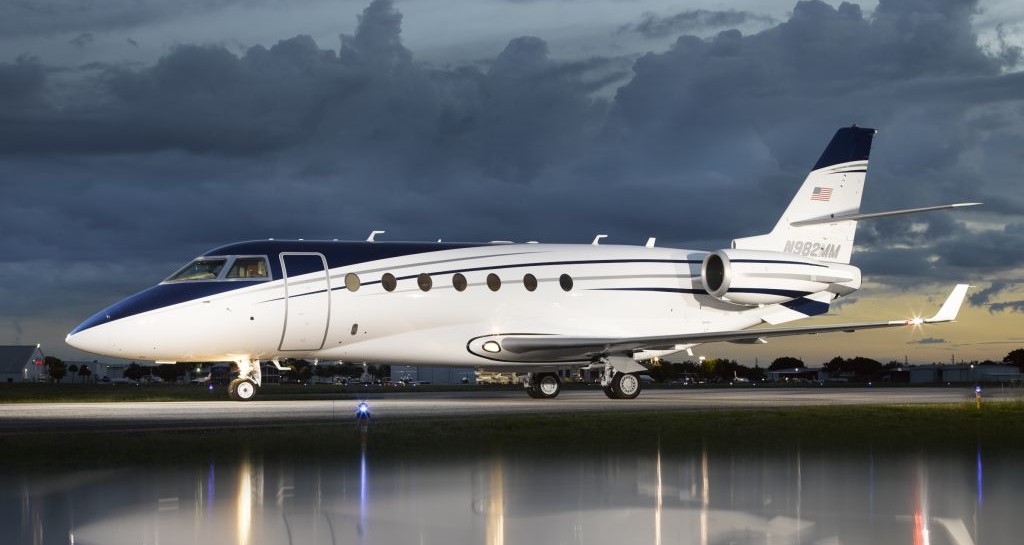 NUMBER OF PASSENGERS
7-9
Baggage Volume
125 cu ft
Max Speed
537 mph
Maximum Range
3,530 nm
The Gulfstream G200, formerly known as the Astra Galaxy, is a modern twin-engine business jet. The G200 was originally designed by Israel Aircraft Industries and was produced for Gulfstream Aerospace from 1999 through 2011. A total of 250 aircraft of this type were built during the production period. The Galaxy was renamed "G200" after Gulfstream Aerospace acquired Galaxy Aerospace in June 2001.
On the performance side, the G200 has a maximum cruise speed of 566 knots, a ceiling of 45,000 feet, and a claimed 3,400-nautical-mile range with four passengers at 533 knots. Theoretically, that means nonstop trips from Los Angeles to Caracas, Seoul to Singapore, Berlin to Delhi, and Detroit to London.
Power comes from a pair of Pratt & Whitney Canada PW306A engines rated at 6,040 pounds of thrust each that delivers good fuel economy for an aircraft in this category. The engines are a variant of the PW305, which powers the smaller Learjet 60 and Hawker 1000.
Explore the Gulfstream G200 Interior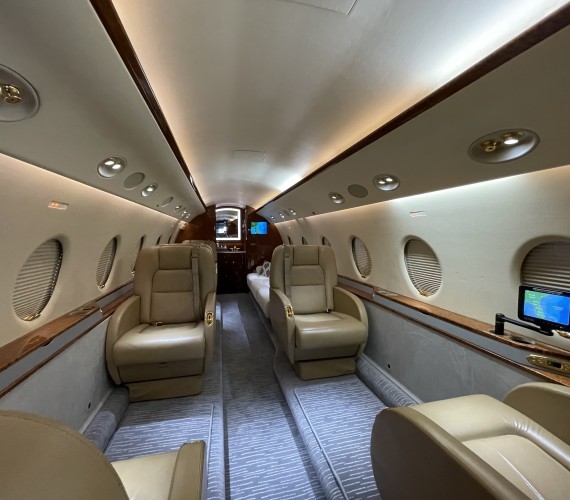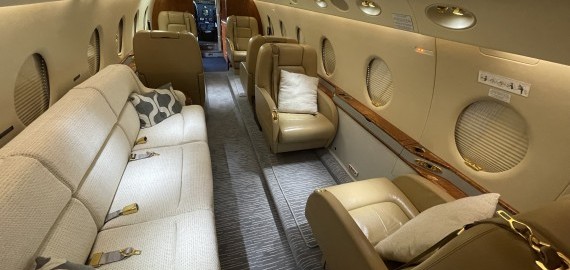 Cabin Height
6 ft 3 in
Cabin Width
7 ft 2 in
Each individual aircraft is different. A specific seating chart will be provided for your plane.
Compare Other Charter Fleet